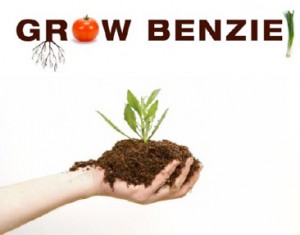 Highly regarded agricultural specialist Craig Schaaf will lead a series of workshops during the first six months of 2011. Extending the Growing Season Workshops Press Release (Adobe PDF)
This series is for beginning or experienced gardeners/farmers and anyone interested in creating a winter getaway to your own back yard.
"I have been gardening nearly my whole life and after attending Craig's classes discovered I had no idea what I was doing. For years I planted things, threw on some fertilizer and hoped for the best and if something did not do well, well then, 'Oh, well.' I have not had the opportunity to explore and apply all that I learned from Craig's classes (yet), but everything that I did try produced results that were mazing. (and WITHOUT FERTILIZER!) For anyone who loves to garden Craig's classes will increase your knowledge about gardening and you will find you have made a sound investment in your business or hobby and for yourself."
-Diana Moss. Altavista, Virginia. Former Benzie County Resident
Potluck – "Building a Living Soil"
January 11: 5:30-9 p.m.
There is no charge for the workshop which will focus on the necessity of building a living, mineralized soil. Techniques for making compost will be discussed as well as the benefits of adding various mendments to your soil to add a full spectrum of minerals to your produce. Craig will also explain the role of different living organisms and how they work symbiotically to benefit the plants in your garden. A brief introduction to future workshop concepts will also be given.
Please join us by bringing a dish to share.
Grow Benzie, 5885 M115, Benzonia, MI
For more information, contact Deb Query, Director, 231 882 9801
growbenzie@gmail.com, www.growbenzie.org
Workshop: Building Soil Blocks
February 15: 6:30 – 9 p.m.
Workshop: Hoop House Mgt.
March 19: 10 a.m. – 3 p.m.
Cosponsored with MLUI
Workshop: Transplanting Seeds
April 12: 6:30 – 9 p.m.
Workshop: Seed Saving
May 10: 6:30 – 9 p.m.
Workshop: Building a Hoop House
June: All Day
Date and time to be determined
Tags: craig schaaf, gardening, grown benzie, hoop houses, natural resources, potluck, soil, transplanting seeds, workshops