Saturday, January 22, 2011 at 9:00pm – Sunday, January 23, 2011 at 12:00am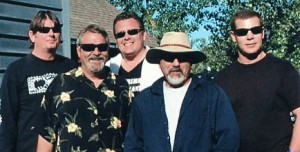 Of all the things we love about Benzie County, WATER is one of the biggest ingredients: Lake Michigan beaches, floating on the rivers, swimming in the lakes, year round fishing, drinking fresh water from our backyard wells… the list goes on.
This year, a group of locals have decided to get together and celebrate this natural resource in the form of a Water Festival. But instead of squeezing in another summertime festival, this one will happen during the snowy months in Frankfort. We chose Frankfort because it has the buildings & businesses to accommodate this type of event, and is walkable to boot. There will be music, food, and lots of family friendly events all related to WATER on March 19th: www.water-festival.org.
On January 22nd, the Water Festival is synergizing with the sub-Prime Blues Band to raise awareness and money for the festival, and to support the Band's efforts on their way to compete in the finals of the INTERNATIONAL BLUES CHALLENGE in Memphis, Tennessee in February.
What? Water Festival preParty: funraiser with sub-Prime Blues Band
Where? Cabbage Shed, Elberta
When? January 22nd @ 9pm
How much? $5.00
Why? Support the Water Festival and the sub-Prime Blues Band
Tags: art music movies, cabbage shed, featured events, music, sub-prime blues band, water festival